Zhao Zi Rui is a Chinese professional armwrestler.
Career
Zhao is a Chinese national champion. He currently wrestles in the Super Armwrestling League, a Chinese based promotion. He has also competed in the Arnold Classic (Hong Kong). He took 12th place (R) and 25th (L) (80kg division) at the 37th WAF championships in 2015. [1]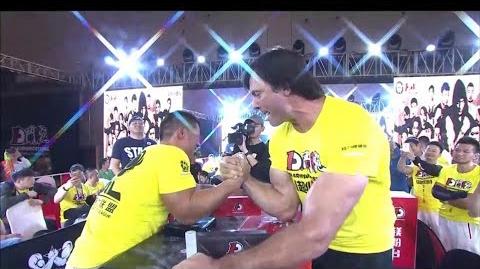 Zhao faced Devon Larratt in a supermatch in China in October of 2017.
References